Professional Carpet, Upholstery & Floor Cleaning Services in Liverpool
If you're looking for a reliable and experienced company that provides carpet cleaning in Liverpool, you came to the right place. XL Cleaners have been providing professional carpet cleaning in Liverpool and surrounding areas since 2001, restoring carpets of all types for both commercial and domestic customers. Now, with over 15 years of experience in the industry and with hundreds of happy clients backing us, you can rest assured that when you choose XL Cleaners as your carpet cleaning company, you're going to see real results!
Liverpool's #1 Cleaning Company
We use the highest quality carpet cleaning equipment available to ensure the best possible clean, and we avoid using any form of toxic chemicals or harmful products.
So what makes us different to other carpet cleaners in Liverpool? Well…
We're fully insured carpet cleaners
We're highly experienced, honest & punctual
We are willing to work around your schedule, be it during the week or at the weekend
We use the Phoenix S75 – the only Truckmount of it's kind in Liverpool and the most powerful mobile carpet cleaning unit on the market
Our carpet cleaning services are thorough and professional – not quick, easy cleans
Unlike other companies that provide carpet cleaning in Liverpool, we don't require the use of your electricity or water as our machines are fully self-contained
Putting together our extensive experience with our high quality equipment and attention to detail, we are able to revitalise any old carpet, no matter how old or how dirty. We guarantee you'll be blown away by the results!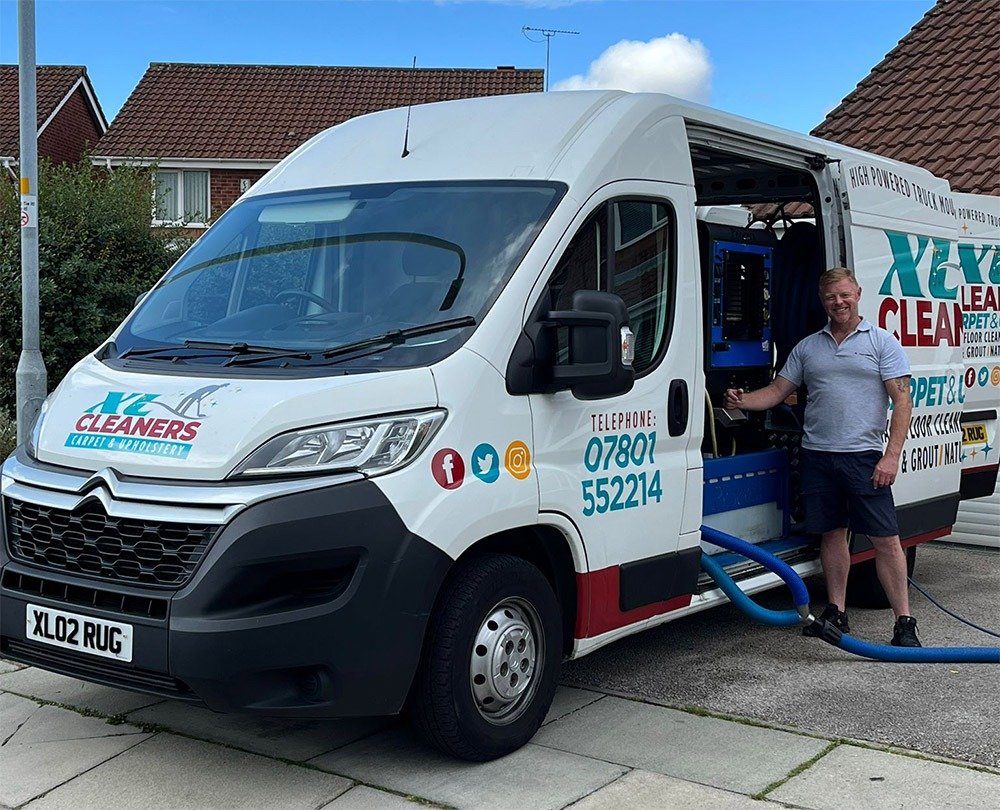 So, if your carpets are looking a bit dull & lifeless and you're looking for a local, reliable company that provides carpet cleaning in Liverpool, get in touch with XL Cleaners for a free no obligation quote! Call us now on 01515 240 409.
Area We Cover
Why Choose XL Cleaners Liverpool?
Here are just some reasons why you should choose XL Cleaners Liverpool for all your cleaning needs
Powerful Truck-mounted Equipment
Our aim at XL Cleaners is to deliver the best cleaning results by running the best equipment. To achieve this we invested in the Phoenix 570i truckmount
These machines will outrun and outperform all electrical machines by 16 times.  We do not use your electricity or water and everything is self-contained which enables up to flush through at higher temperatures, therefore removing more dirt and leaving carpets as dry as possible. If you want cleaner, dryer more hygienic carpets and upholstery then please give us a call. With over 20 years of experience, you will not be disappointed.
Get in Touch
For any queries about our cleaning services or to request a FREE no-obligation quote, please don't hesitate to get in touch with us and we will be more than happy to help!
xlcleanersliverpool@gmail.com
XL Cleaners
10 Roseworth Ave,
Liverpool
L9 8HF